If you haven't already, download your free version of Adobe Bridge – you will need this in order to convert your images using the method below.

(See why you should use the perfect duo of Image Approvals and Bridge here.)
This guide will show you how to create low res JPGs from RAW files. To learn how to create full res JPGS from RAW files simply follow the steps below but make sure the limit file size and resize to fit boxes are unchecked.
Quick guide for the pros:
Open Bridge > Select your RAW files > Right click > Select Open in Camera Raw > Select all of the images using CNTRL/Command+A > Select Save Images > Configure your save options to JPG, limit file size to 500kb, resize to fit H:1000 W:1000 > Save > Done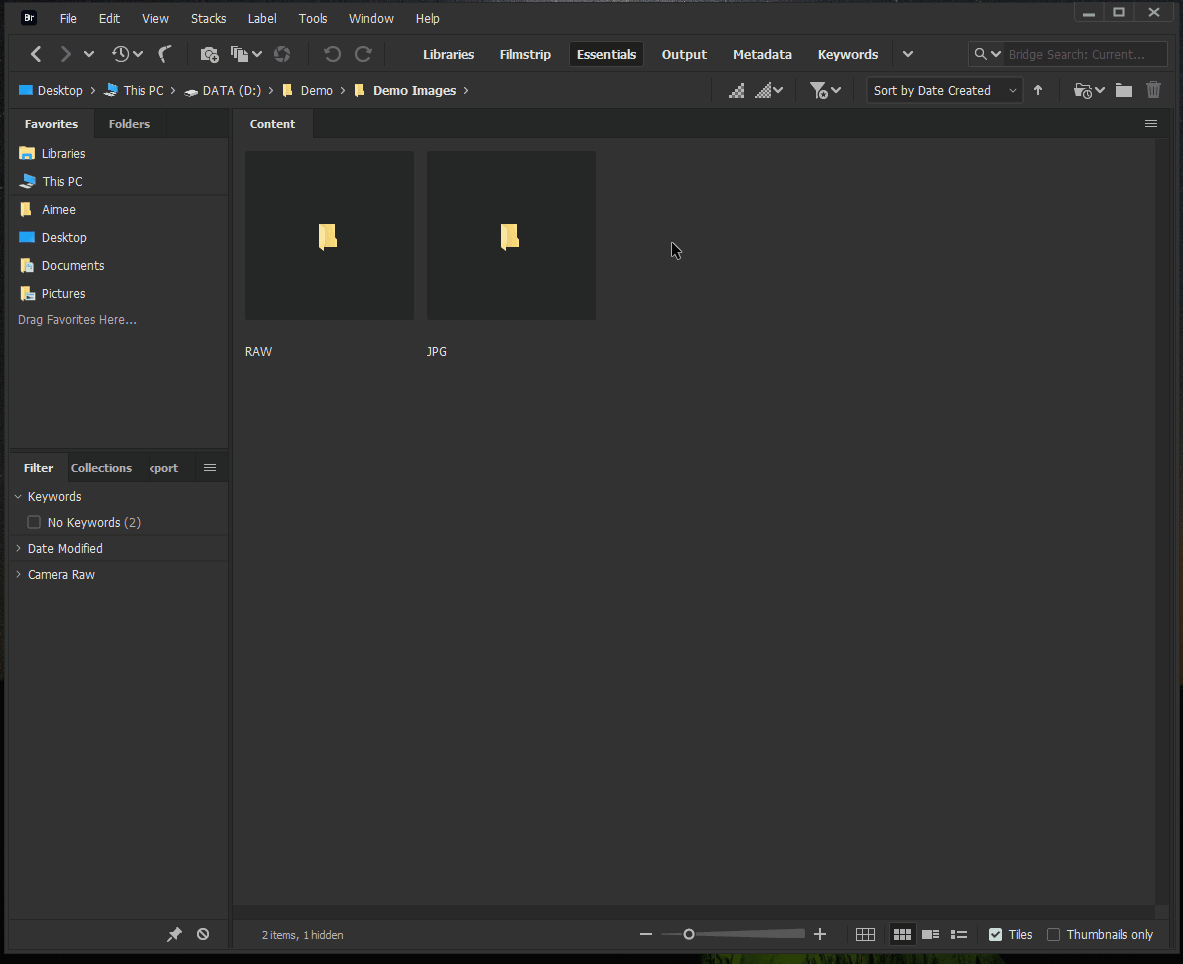 Need more details?
No problem, we got you! So, the first bit is self-explanatory; open Bridge and navigate to the folder of images you would like to convert from RAW to JPGs.
Select the RAW images you want to convert (you can quickly select all images by pressing CNTRL+A on Windows or CMND+A on Mac) and right click. Select Open in Camera Raw.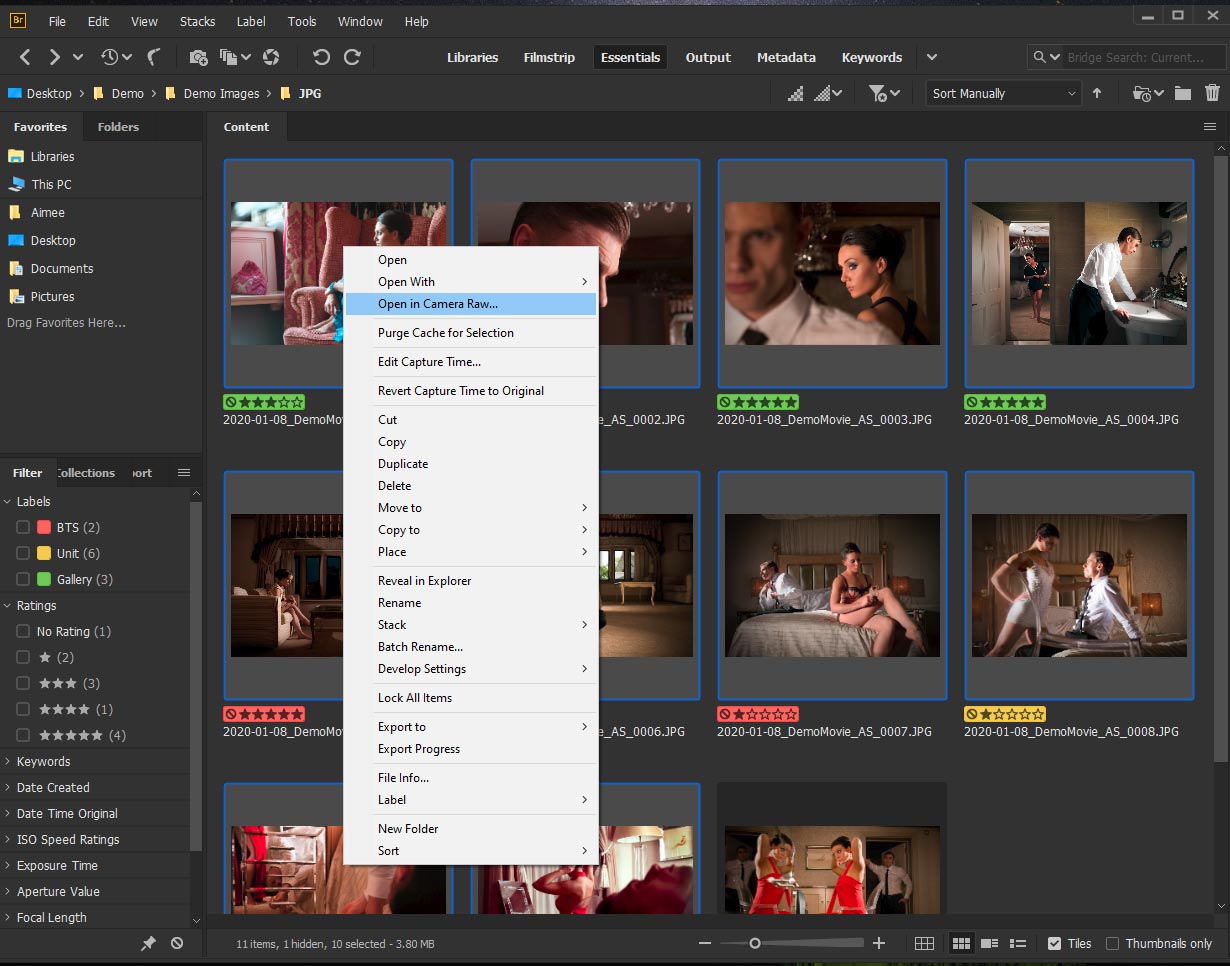 You will then see the Camera Raw modal: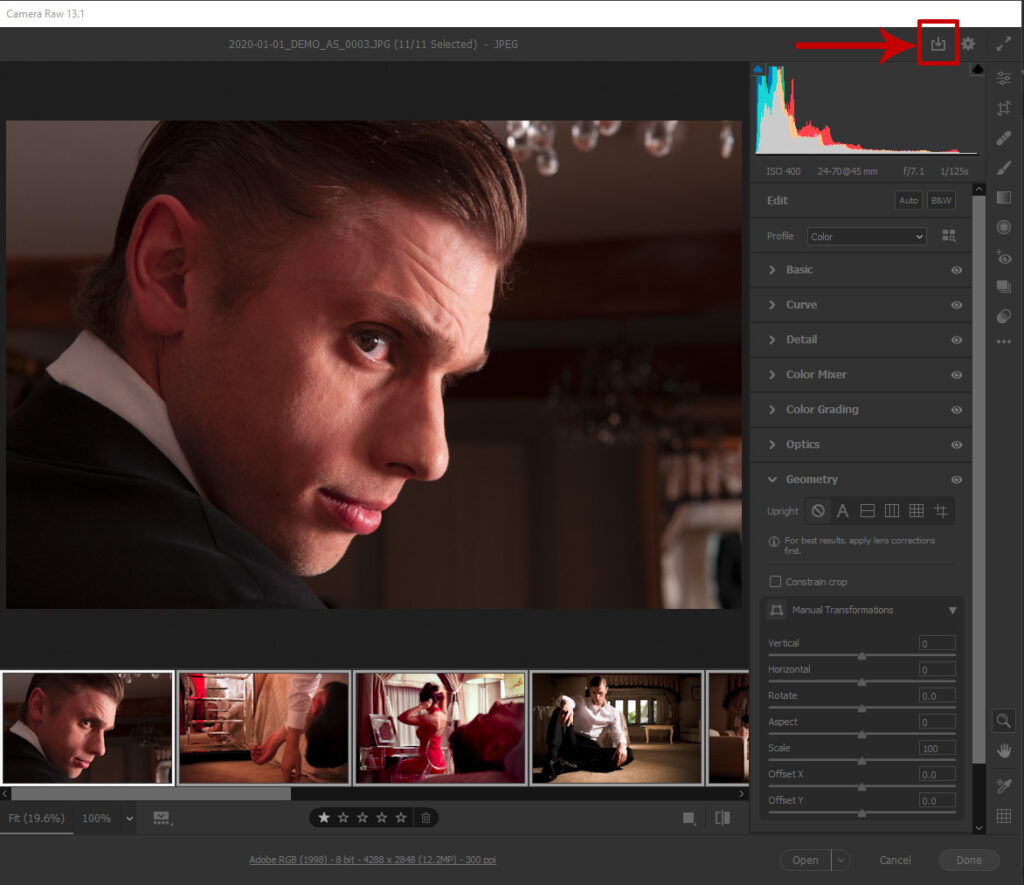 If you want to get creative, you can edit the images using the sliders on the right of the screen before saving the JPGS but let's ignore that for now.
Instead, select all of the thumbnail images (again you can use the keyboard shortcut CNTRL+A) and click the save icon in the top right corner.
You will then see your save options: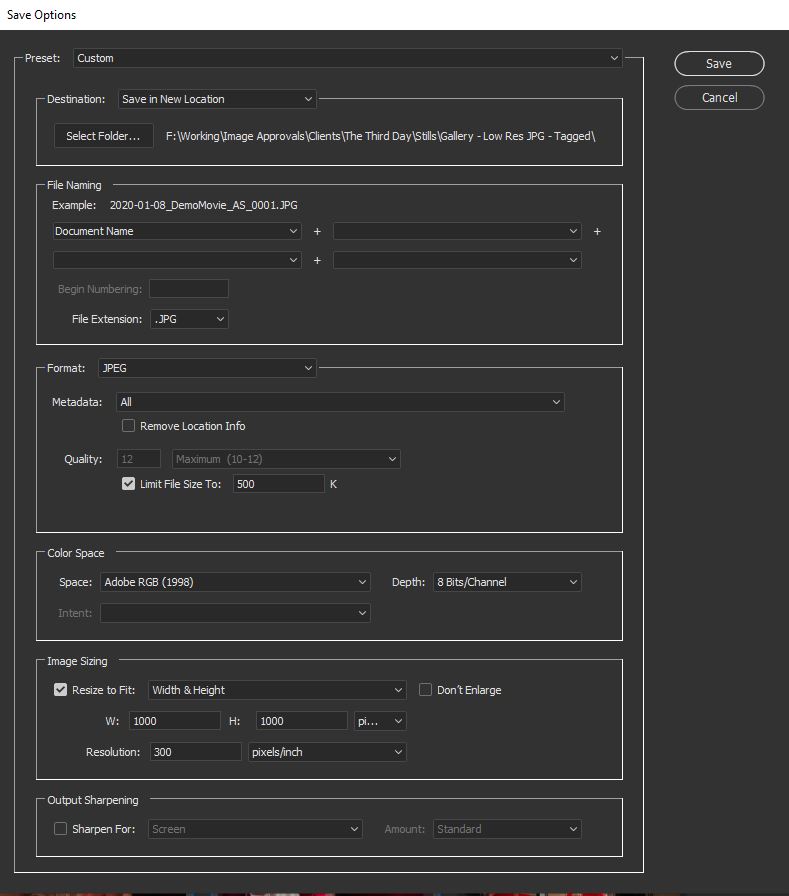 Saving your JPGS
Select the folder you want to save them to; we recommend you create a new folder in that shoot day for your JPGS.
Make sure that the file extension box has JPG selected.
To upload your images to Image Approvals, you'll need to save low res (but still good quality and easy to view) JPGS. To do this, do the following:
Tick the box, limit file size to and set the amount to 500.
Tick the box, resize to fit: width and height
Set the W: and H: boxes to 1000.
Click Save
Once you've done this, you will be returned to the Camera Raw modal where you will see your images being processed in the bottom left of the box. You don't have to wait for this to finish but you may want to if you are processing a lot of images: it takes a decent amount of processing power to chug through these so waiting for it to complete will reduce the risk of any errors.
You can then click Done.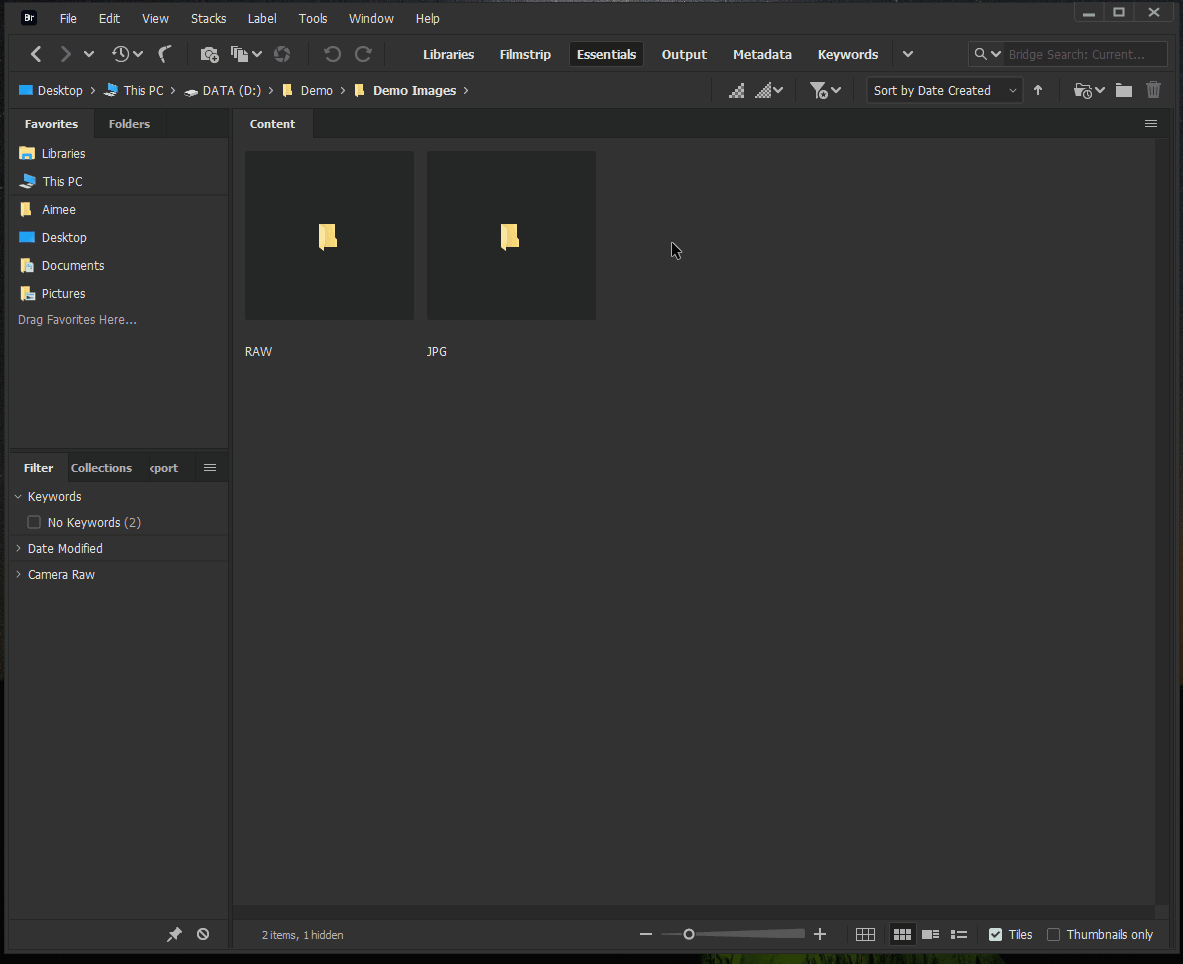 Want full res JPGS?
Simply follow the steps above but make sure the limit file size and resize to fit boxes are unchecked.