Image Approvals lets you generate contact sheets to share with stakeholders. Contact sheets not only allow you to share thumbnails of images but also the kill status of those images which reduces the risk of unapproved images being used.
To generate a contact sheet, simply go to app.imageapprovals.com and log in. Select the production you would like to create a contact sheet for and click Downloads in the menu bar.
From here you can generate contacts sheets as well as spreadsheet reports of various configurations including:
All unkilled images
All unkilled images which are also selects
All killed images
All selects regardless of kill status
It may take a few moments for contact sheets to be generated so feel free to continue using the platform and check back to the downloads page later.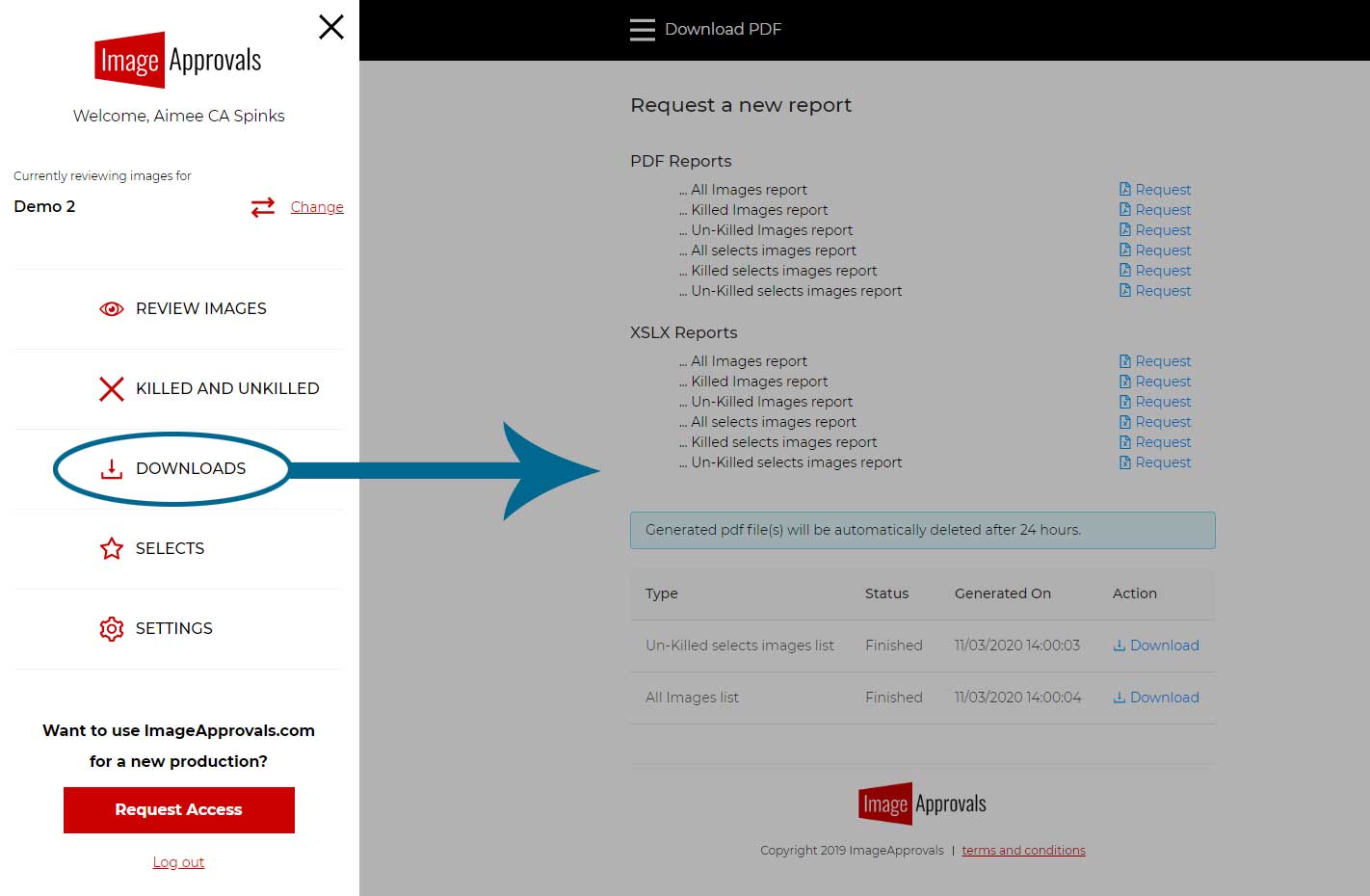 Want to have more flexibility on how you create contact sheets?
We recommend using Adobe Bridge as your asset management software in tandem with Image Approvals as your online approvals app.
Adobe Bridge is now free to download and is the original asset management software many photo labs style their costly platforms on.
Bridge allows you to better manage all of your files across all jobs and gives you extra features such as star ratings, labelling and generating contact sheets in any configuration.
Read more on how Bridge and Image Approvals are the perfect duo for managing your workflow!