We love time-saving tips so here's one for adding captions and metadata to lots of images, super quick!
If you haven't already, download your free version of Adobe Bridge and see why you should use the perfect duo of Image Approvals and Bridge here.
Creating metadata templates
For each production you work on, there is going to be some key identical metadata you want to add to every image; eg production title, copyright notice, rights usage terms, creator details etc. To instantly apply this information to all the files within a production you will want to create a metadata template.
Simply navigate to the top of the screen and click:
Tools > Create Metadata Template
Then just fill in the information you want to include for every image.
You can create multiple metadata templates so you could have one you apply to all unit photos, one to all BTS images and one to all gallery images for a particular production, for example.
You can even fill in the description field with a basic caption relevant to every image so you don't have to do them one at a time.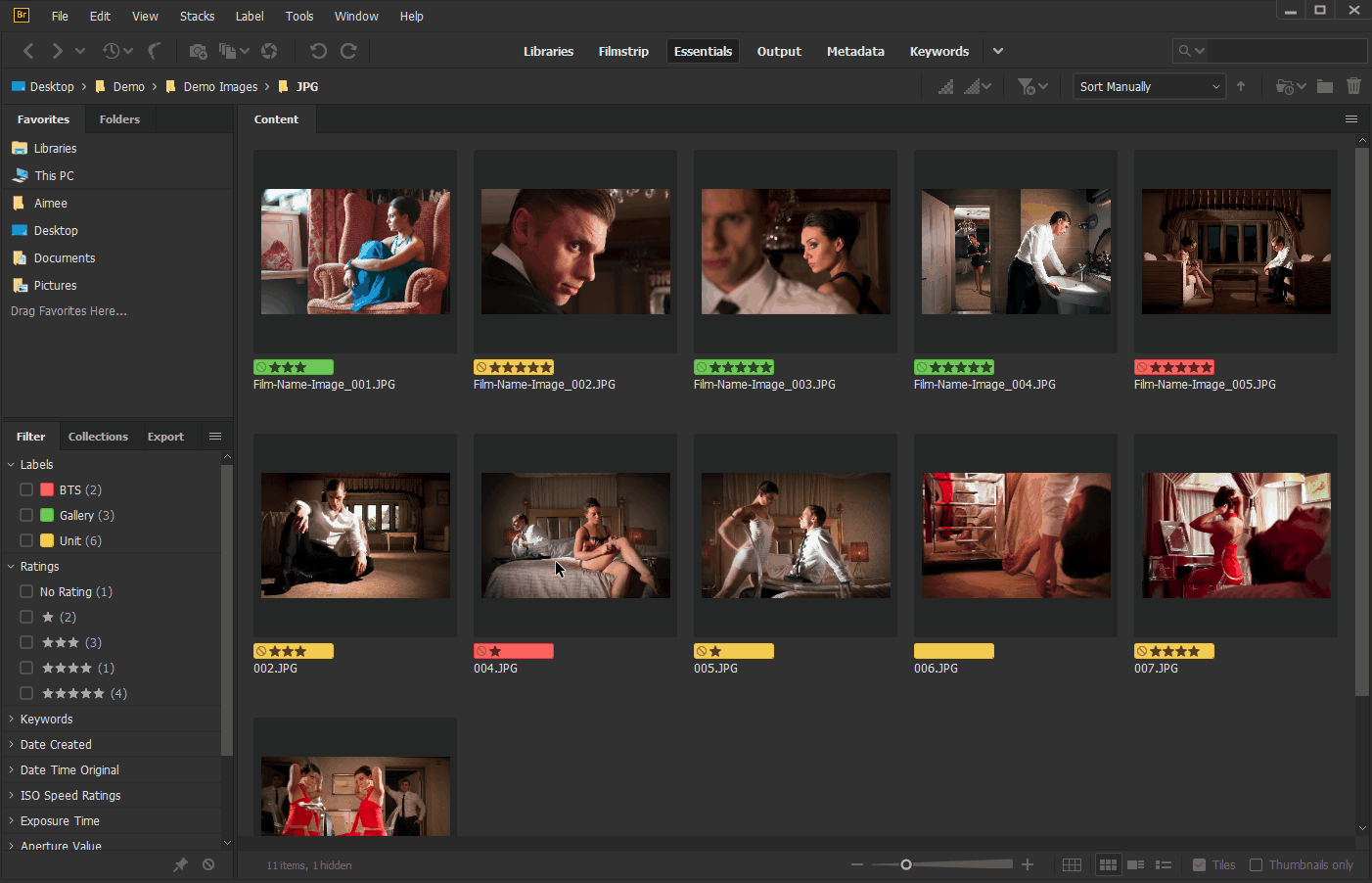 Applying metadata templates to Images
To apply a template to a group of images, simply select the photos you want, then click:
Tools > Append Metadata > Select the template you want
Et voila! Bridge will automatically apply all of the information from that template into the metadata of your selected images!
Adding custom captions
Some images will require different captions and so we recommend doing the following in order to keep the process as quick as possible whilst also ensuring you don't miss any images:
Open up the folder of images you would like to caption in Bridge.
Going through the images in order, select groups of images that would use the same caption then:
Right click > File info > Basic > Description – add your caption here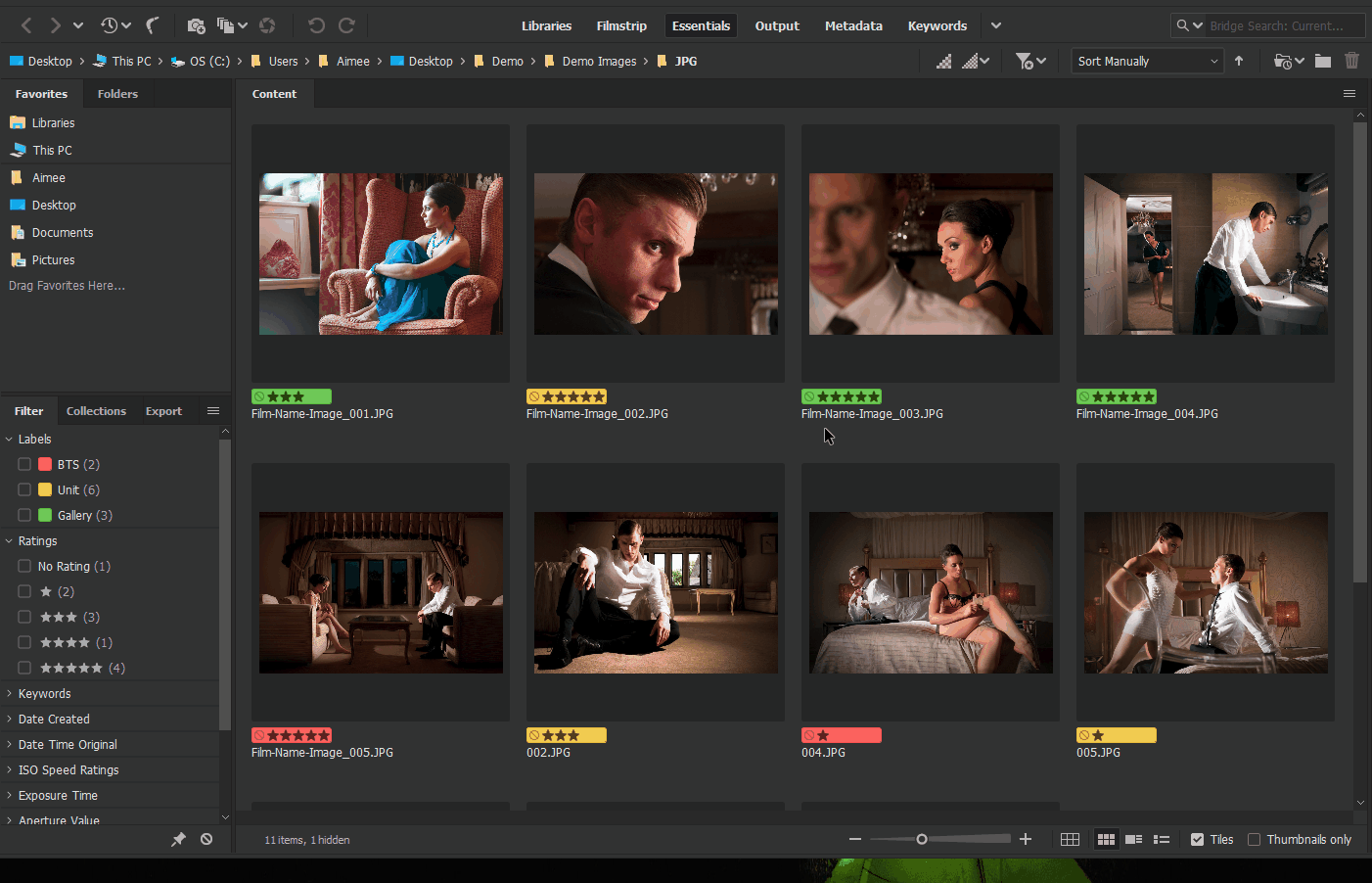 In the example gif above, you can see that we created a generic caption that we included in the metadata template that we applied to all images. This meant that we could then just amend what displayed for each group of images, rather than having to type new captions out each time.
Other useful articles:
Why I should use Image Approvals with Adobe Bridge
How to apply star ratings and labels to images using Bridge.