If you have a viewer account, it means you've been granted permission to see certain images from a production and may also have the ability to download low res JPGS directly from the platform.
If you believe you should have the ability to download images, or see images you are not seeing, please contact the person within the production team who is liaising with Image Approvals on this project.
Logging in.
Log in to the system by visiting app.imageapprovals.com and using the credentials supplied to you in your Welcome Pack.
Navigating a production.
Select the production you wish to view. This will take you to the select shoot day page. From here you can:
See which image folders have all approvals complete. If you see Waiting for: this means, there are still some individuals who have yet to mark their approvals for this set of images as completed.

Please note that if names appear here, images in this folder are not yet approved for use.

Click on a folder to view the images and filter by actor. You can click on a thumbnail to see the whole image.
Downloading images.
If you have permission to download images, your account will have the ability to download low res JPGS directly from the platform. To do this, simply navigate to the image you would like to download and click this button in the top right corner of the screen.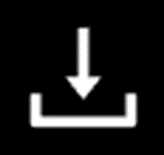 Need help?
We hope your experience using Image Approvals is smooth and straight forward, however if you run into any snags or have any questions, please don't hesitate to contact info@imageapprovals.com.