Now that the approvals are locked in, you're going to want to download the kill reports so that you have paperwork documenting all the kills made. Open the menu and head to the Downloads page.
From here you can generate contacts sheets as well as spreadsheet reports of various configurations including:
All unkilled images
All unkilled images which are also selects
All killed images
All selects regardless of kill status
Requests for spreadsheet reports should see them downloaded to your computer straight away, however, due to their larger size, contact sheets may take a few minutes to generate.

Feel free to continue using the platform and check back to the downloads page later, or refresh the page every couple of minutes and you'll start seeing them appear at the bottom of the page ready for you to download.

Please note that generated pdfs will be automatically deleted after 24 hours so don't leave it too long to download them!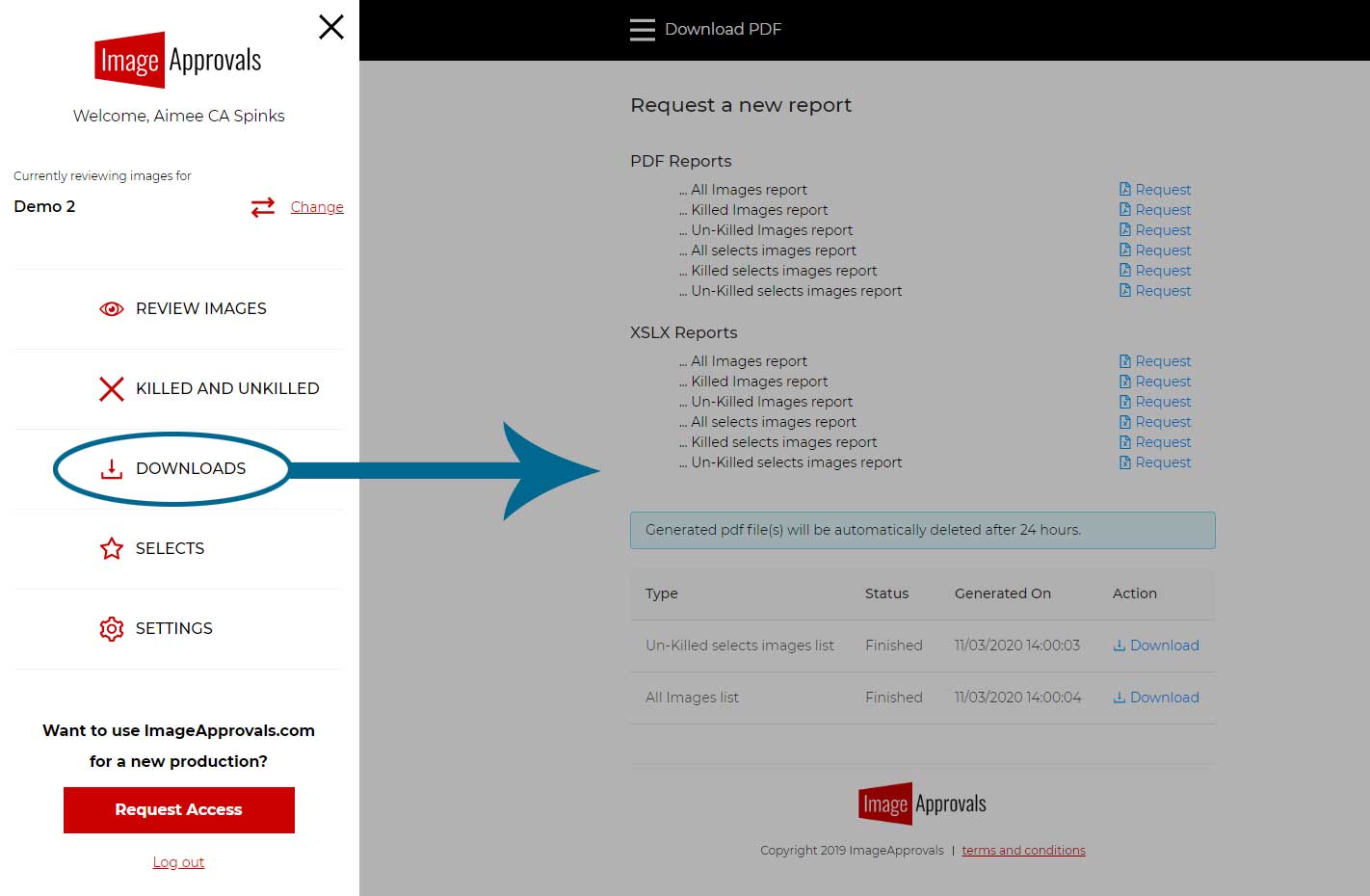 What else are reports good for?
As well as covering your back legally with a detailed audit trail of each actors' kills, reports have other handy uses!
Thumbnail previews for stakeholders
For example, if you have stakeholders who want a quick preview of the images likely to be used, you can share a PDF contact sheet of all of the approved images that have also been marked as a select.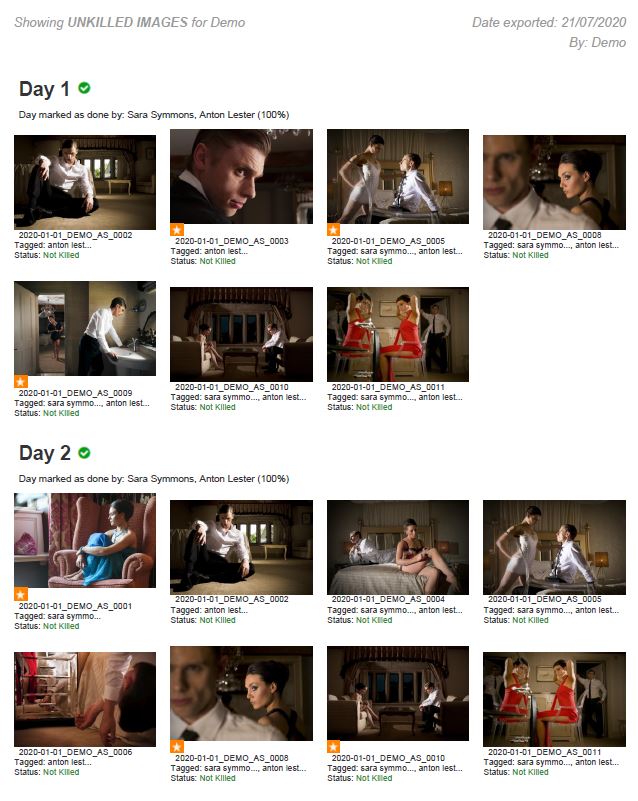 You'll also find that the spreadsheets contain a column next to each image where you can note down captions for those distributors and outlets that need them.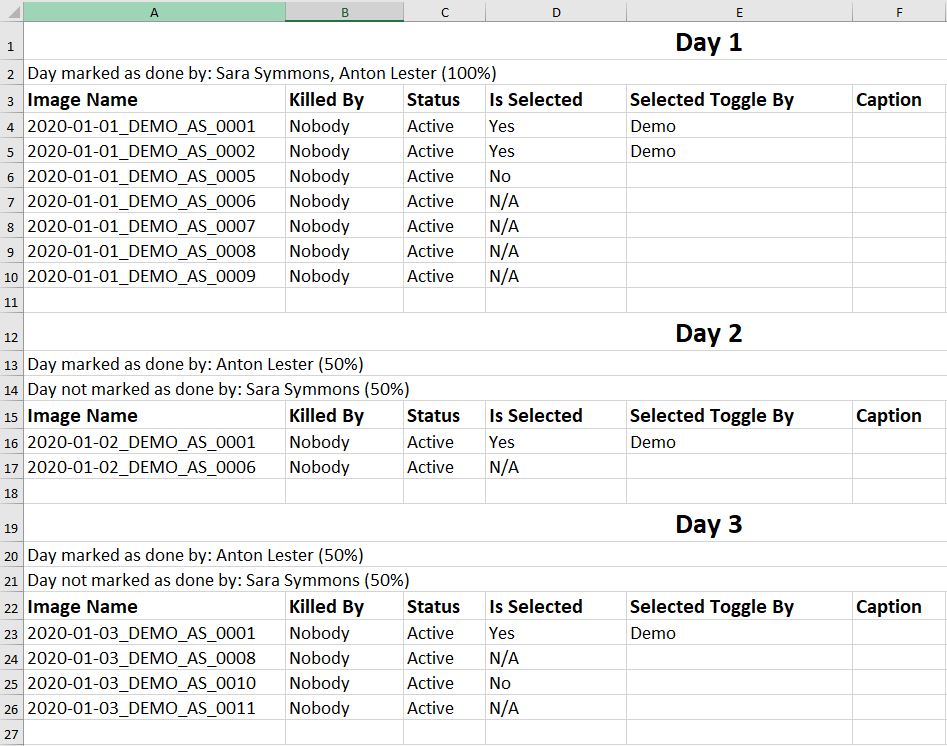 Next Steps
You can now also use your spreadsheet reports to enable the Image Approvals Script to separate your images out into Killed, Approved and Approved Selects folders so that you don't have to spend hours doing it manually.
Click one of the links below to move on to the final stage of your approvals process!