Now you've uploaded your images, it's time to tag the actors! You only need to tag the actors who appear in each image and who have approvals rights for this production.
If you opted to tag your actors prior to uploading, you can skip this step entirely and jump to Step 4.
Click on a shoot day, and select the image you want to change tags for.
Beneath the image you will see an edit icon. Click this and use the drop down box to tag the actors who appear in the image.
To remove actor tags, click the bin icon to the right of their name. Remember; removing an actor's tag will prevent them from seeing this image and it will no longer count in their totals.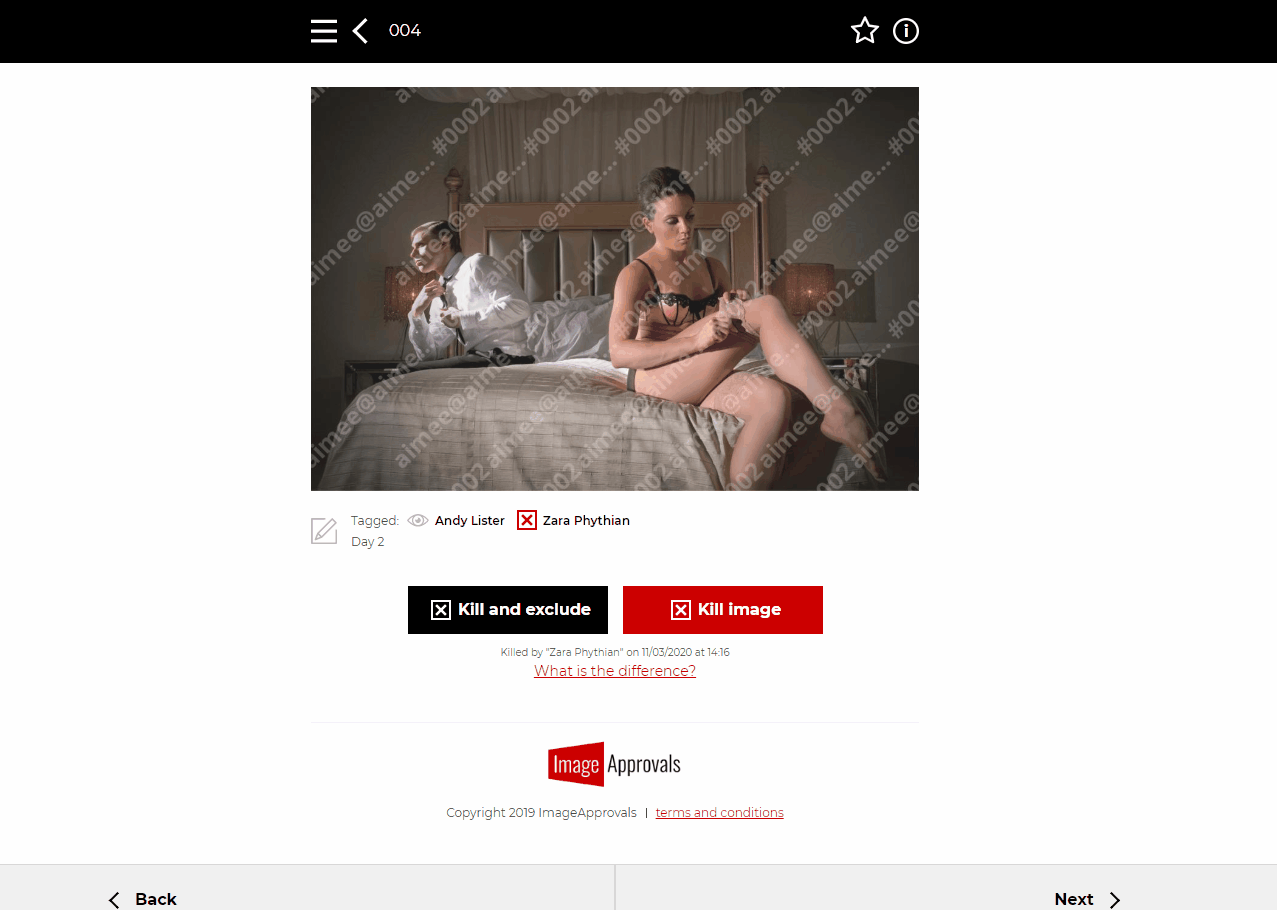 Every time you add or remove an actor's tag it will automatically update their totals.
Curate whilst you go!
If you haven't already curated your images before uploading to the platform, this is a great time to do it!

Don't want cast to see an image?
As you go through and tag your images, if there are any images that you want to exclude and not have your cast see, instead of tagging your actors, just hit the big black Kill and Exclude button. This will mark the image as officially killed, ensure the cast do not see it and that it does not count towards their totals.
Got favourites?
To mark any images as a select, simply click the star at the top right of the page. Actors will not know if you have marked an image as a select, however, when the Script is run at the end of the process it will automatically identify all of the approved images that are also highlighted as your favourite and put them into their own folder, making it easier for you to share your curated images with stakeholders.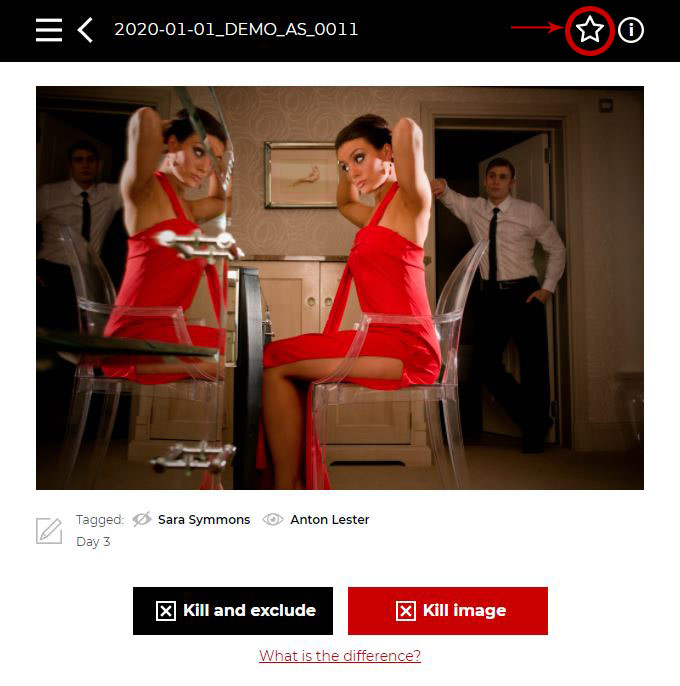 Next Steps
Now your images have been tagged and you have made any kills or selects, it's time to grant access to the cast so they can begin their approvals.
Let your account manager at Image Approvals know you're ready for the actors to begin, and they will send you Welcome Packs to forward to the cast. These Welcome Packs contain each actors' login credentials and a short user guide so they can get going without needing any support from you.
All you need to do now is sit back and occasionally log in to Image Approvals to track the progress of your cast. Click the link below to move on to the next stage in the process.