If you are a power user you may need to create actor accounts yourself. Here is a step-by-step guide on how to create actor accounts and link them to a production.
You can create new actor accounts either before or after creating a production and uploading images.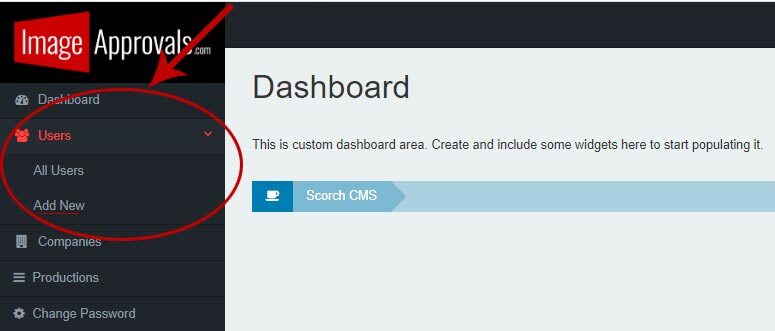 Fill in the profile information requested including setting their password (they can change this when they first log on).
It is important that the Username of the talent is in first name last name format eg: Joe Bloggs
Please add a headshot of the talent into the Profile Pic box; this is not seen publically – it just helps identify any talent using the platform who may have the same name.
Has Access to Productions: If you have already created a production, you can use the drop-down menu to select the production you wish to give the talent access to. If you haven't created a production yet, just come back and complete this step when you have. Talent won't be able to see images until you have authorised them to do so.
Auto-Match Tags: Write the actor's first and last name into the Auto-Match box at the bottom of the screen and providing no other existing user has the same tag, Image Approvals will automatically link the new user account to images with this tag.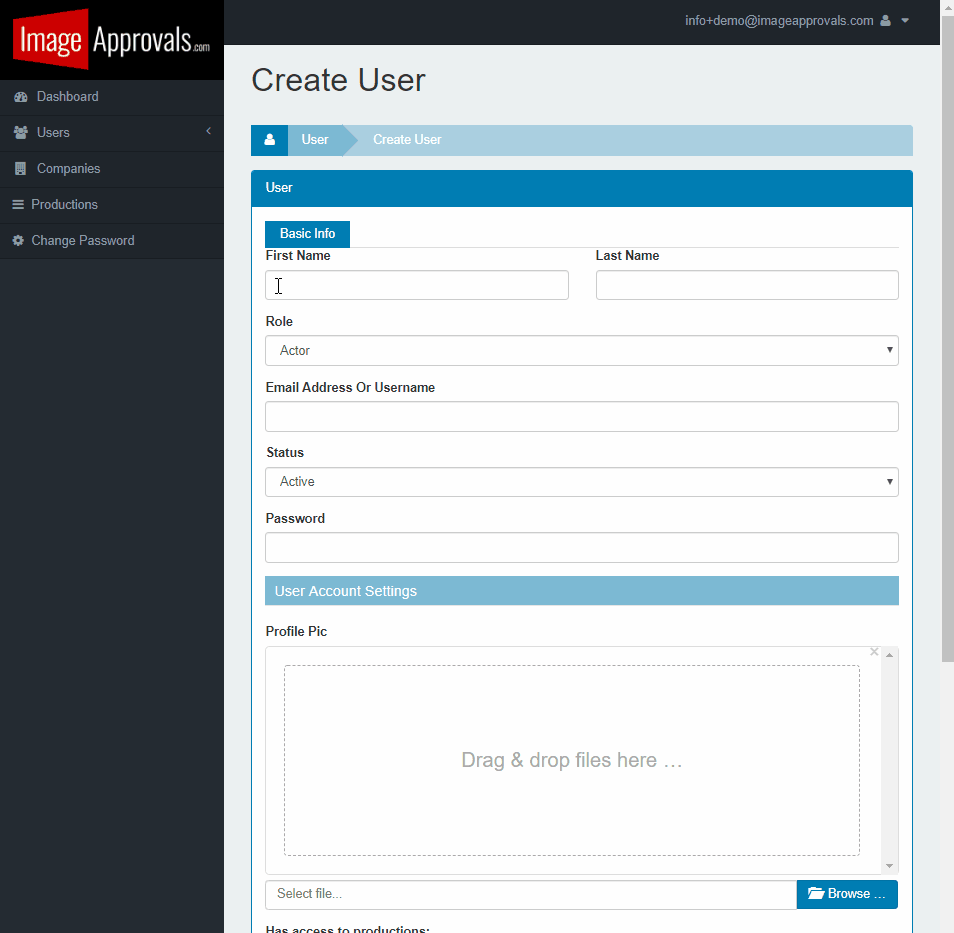 I'm getting a User Exists error!
Don't panic – it looks like this actor may already have an account on Image Approvals. Just drop us an email to info@imageapprovals.com and we will check if they do, or if it is just someone with the same name.
If it is someone else with the same name, we will assign your user a unique user name and tags so that they don't see each other's images. Don't worry if you have already tagged your images, you can instantly update all of your tags on the production summary page.
If you need access to the user account that already exists, once we have verified the request, we will link the actor to your account and production for you.